Many photosets were shot that day …
Here are the ones that have already been published on the site:
Pablo, Karina Stern and Freya on this hot summer day went to the sea to the town of Yuzhny on the Black Sea coast (between Koblevo and Odessa). Pablo often takes his muses around – in this way he makes sure they have a real "nudist" tan (he doesn't like white spots from swimsuits on a tanned body).
On this day, there were large waves on the sea, which, breaking against the stones, flew in beautiful splashes in different directions. The girls happily posed for Pablo one by one. And somehow by itself the idea was born to make a pair photoset. When there is double beauty in the frame, then accessories (beads, bracelets and other women's things are no longer needed)!
The choice fell on a beautiful large boulder. The muses were located on different sides. The waves covered their heads with beautiful naked bodies. Karina got the most – the sea loves her the most, you can see it in the photos 🙂
When Pablo returned, satisfied and tanned, he enthusiastically declared: "Taking pictures of two naked girls on the beach is a double pleasure!" This is how the name of this photoset was born and, at the same time, the author's poster (which you can buy in our "Boutique").
See also the video backstage to this photoset: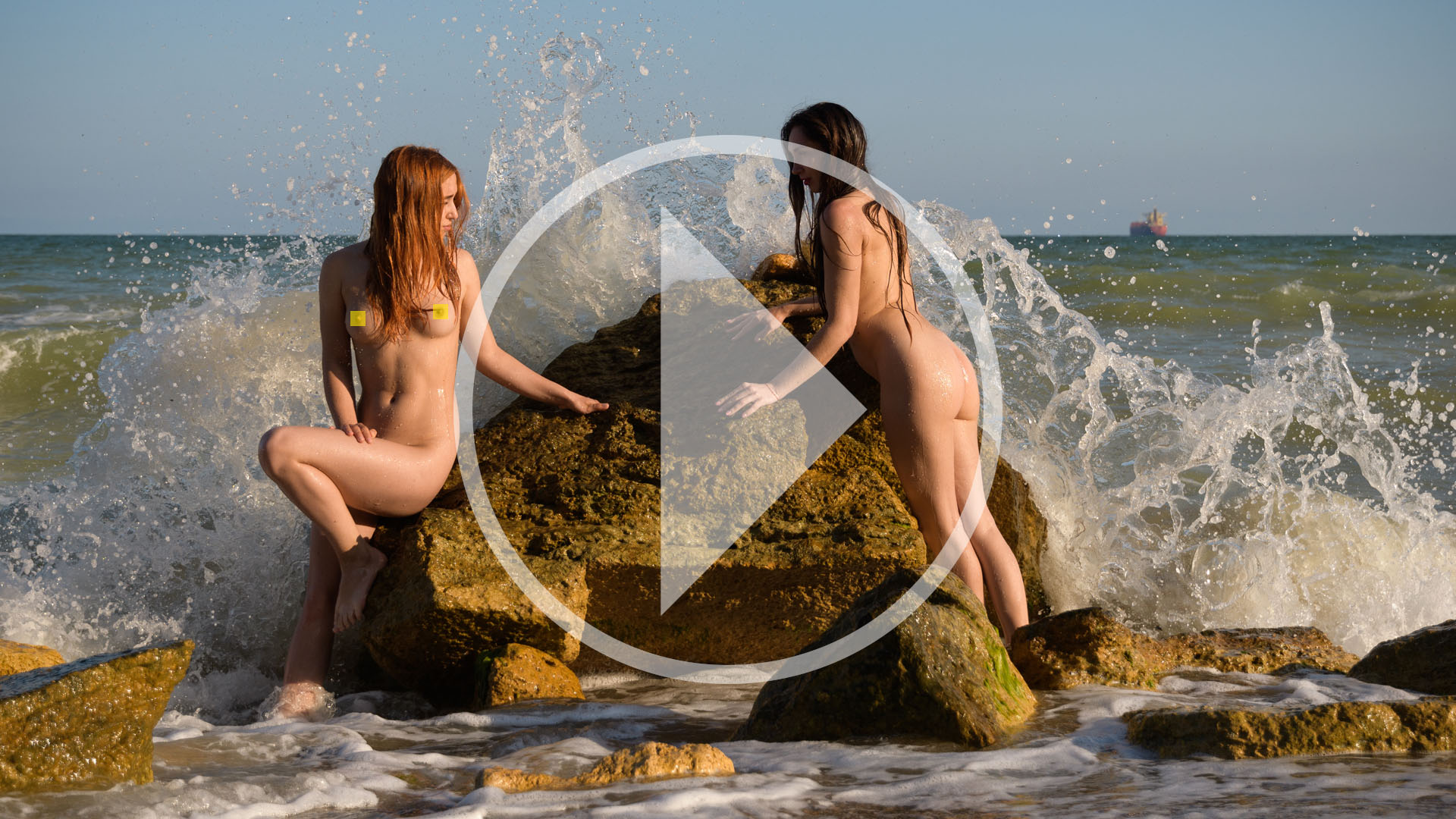 Photos from this photoset are used in the author's erotic poster, which you can buy in our "Boutique" in your personal collection or as a gift, for example, to a person who has everything or a real lover of erotic art.
Attention! Double temptation for one price! 🙂 🙂 🙂
Author's poster link: