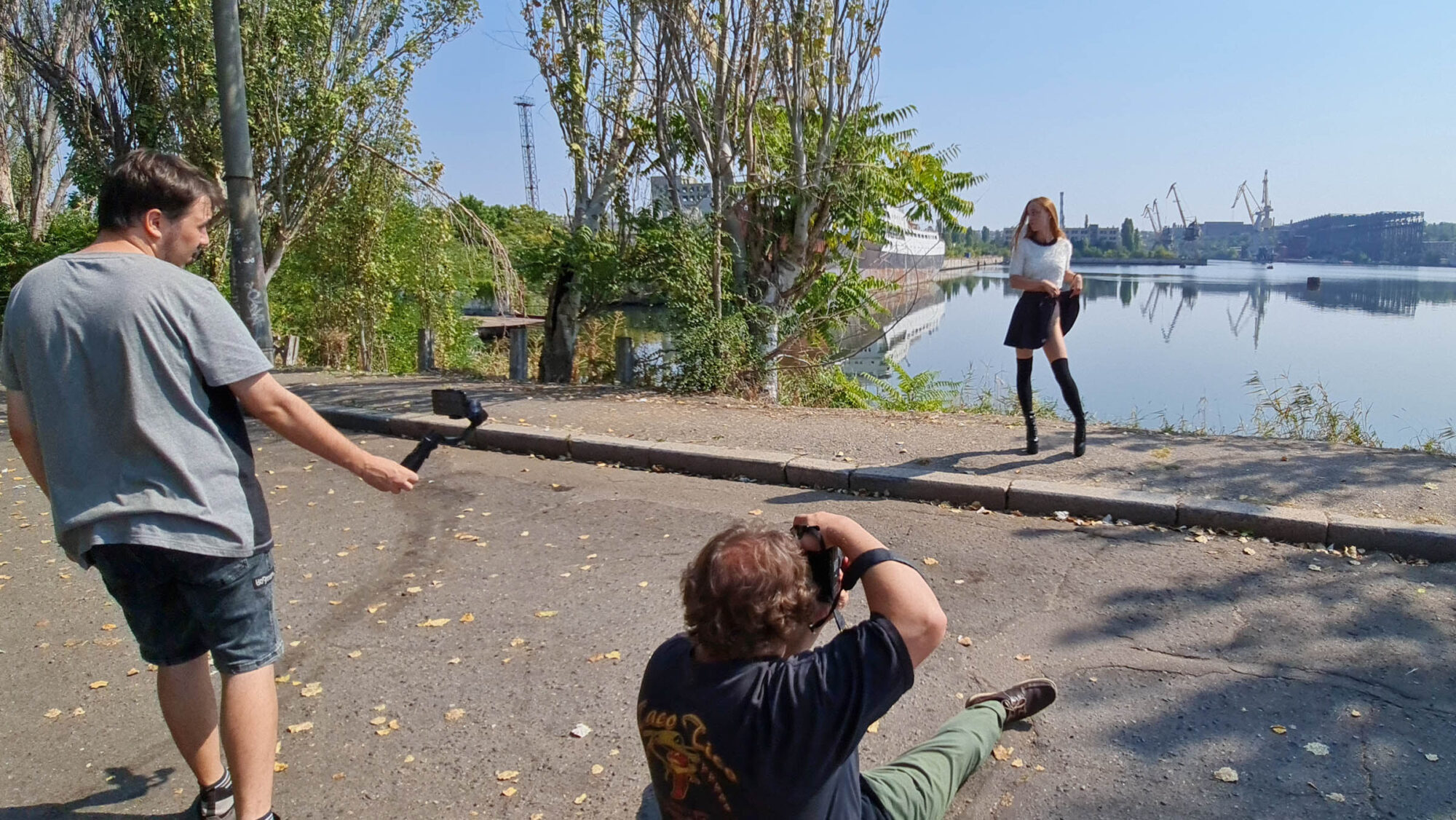 Oh woman! You are beautiful!
Anyone can appreciate your beauty — a man or another woman.
But only a nude photographer can open your eroticism and sexuality and show it to the whole world!..
Someone may disagree with this. To object that a woman can also be a Nude photographer. Surely she can. But her works will not be filled with eroticism. I emphasize, this is exclusively mine, Iren Adler, personal opinion! Her photos will be cute, beautiful, fabulous, but there will be no natural instinct for reproduction in them. This is because a female nude photographer pays more attention to details, it seems to me, and not to the picture as a whole. Forgive me, I am writing what I think and what I have experienced…
Nude photographer
So, a Nude photographer is a photographer who does not persuade girls or women to be naked in front of a camera lens. He just starts courting the lady he likes, making sincere compliments about her appearance, her photos, which she has already published on social networks. He is interested in what she lives, what she does, what is important to her. She is important to him as a person. He will admire her. This is exactly what my Pablo does and I am quite a little jealous of him towards his wonderful muses 🙂 …
And this mutual affection (I emphasize, mutual!) Gives rise to trust, which takes the first and main place in photography in the "nude" genre. And when a woman nevertheless trusted a man, she wants him to be honest with her and keep his word, no matter how their life turns out. Therefore, all the muses and clients of Pablo Incognito are sure that their photos will be published only with their consent and there can be no other options.
But that's amazing! They want their photos to appear in the portfolio of nude photographer Pablo Incognito as soon as possible. Most want to continue to be his muses! They want to be admired not only by him, but also by his audience… Admiration is practically love that women need every minute.
Photographer shooting in the "Nude" genre
A photographer shooting in the "Nude" genre differs from a nude photographer in that, in addition to nudity, he can also shoot a portrait, reportage, landscape… That is, nude for him is the same kind of photographic craft as everyone else.
Very often he is shy or even afraid of nudity, masterfully hiding it from his models… But the viewer cannot be fooled. Looking at their perfectly retouched photos of unearthly beauties, unfortunately, you don't feel "butterflies in your stomach". No embarrassment, no delight, and, damn it, no outrage! One solid beauty in the details 🙁 …
Such a photographer is more worried about the location, poses for the model, photographic equipment than about the woman herself. Makeup, outfit and decor are important to him. This, of course, is also important, but! In my opinion, the woman's gaze is important — mischievous and happy or fatal and mysterious. Flirting and understanding that all this is safe is important. Photographing in the "Nude" genre is a passionate photo dance, not a set of shots with the curves and bulges of a female figure.
The photographer, who sometimes shoots in the nude genre, has to persuade women to pose half–naked. Some are even great at it. But the result is still the same — just a beautiful picture without emotions and passions. But a naked woman should arouse desire, and, moreover, a very specific one! I'm talking about love!
Signs of a true nude photographer
If you are lucky and you have met a Nude photographer with such qualities, do not hesitate to take pictures with him so that you have something to remember in old age and even something you can show to children. So:
nude photography is his life's work, which fills not only professional activity, but also personal space;
he doesn't take pictures of anything except nude, photos of close friends at the festive table – it doesn't count;
he actively publishes the results of his work on social networks;
he has his own site not only with photographers, but also a blog with articles, where he does not hesitate to tell the public about his professional and worldly position;
you are his viewer and follow all his publications;
he is a staunch nudist, which means that he perceives nudity as a natural manifestation of body beauty, both female and male.
If you agree with all the points, do not wait for an invitation to a nude photo session, act yourself — write, call and voice your innermost dream. It's time for her to come true!
P.S. The topic of this article was suggested to me by Pablo. He didn't even notice it when, in a conversation about female beauty, he dropped the phrase "Do you know that a nude photographer and a photographer shooting in the "Nude" genre are different concepts?" This got me so hooked that I decided to think a little …
Comment! Your opinion is interesting and important to me!