Why do you turn me on
When do I look at you?
Maybe the key is from me
in you… That's why I'm not angry…

Like a native home, in my thoughts
and you often come in my dreams.
Apparently, the key is in me
from you. It is clear to me!

That's why you turn me on
that I entrust myself to you…
I guess I excite you too
you are in front of me. Naked Good time!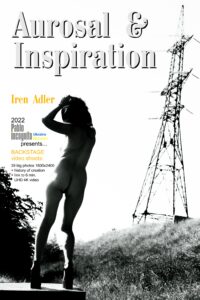 Poem (in Ukrainian) — Pablo Incognito
P.S. Write comments, I really want to know your opinion about my work! And about the photo, and about the poems!
---
Muse, costume designer: Iren Adler
Producer, idea, director, location, photo, video, video editing, photo processing: Pablo Incognito