Nude photo shoots are especially romantic at sunset!
But for me, these photos became special. Long before they were published in the photo gallery, Pablo congratulated me on my birthday on his Facebook page, attaching several photos to the message. I was very pleased!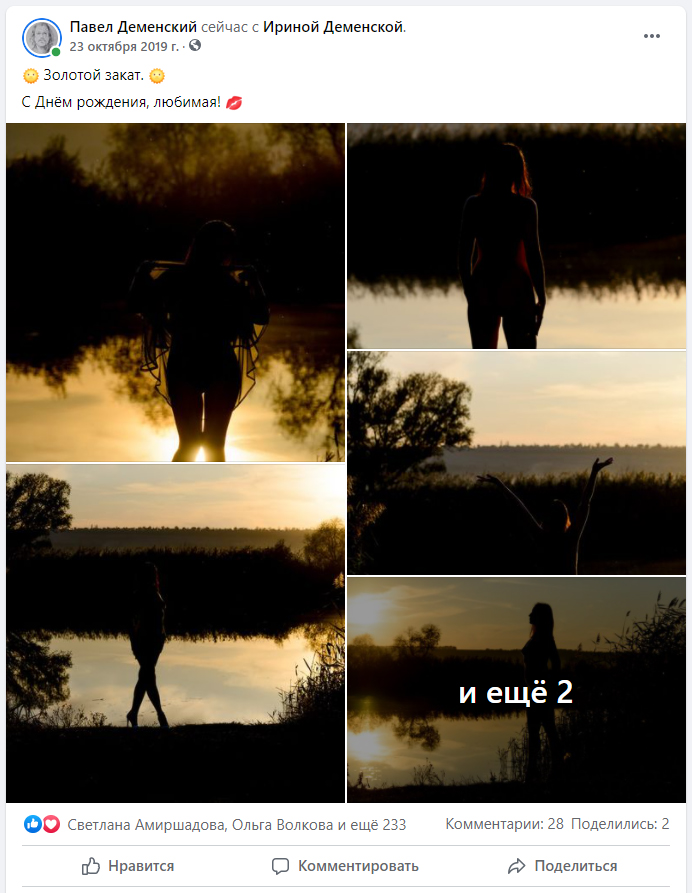 Since we shoot a lot of photosets and (according to the tradition of Pablo Incognito 🙂 ) they should lie in the archives, I don't see many photos for a long time and completely forget about shooting. And when Pablo, like a magician, takes out some spicy photos from the bins …
I myself am sometimes in shock – is it really me, I can do that, I can do that? 🙂
Photography "Nude" allows women to reveal and develop their sensuality, to become more feminine and, accordingly, desirable! Men want to admire them, admire, adore, pamper and constantly compliment them.
I get compliments all the time. Different people, men and women. And these compliments are different too. Someone confesses their love to me. Suggestions come from someone… For someone I am a role model, for another – an object of irritation. But there are those for whom my photos are an impetus, which encourages to diversify relations with their partner, to make their relationship less everyday 😉
In any case, all these are positive emotions! And while we feel them, we live a full and interesting life!
So I was so carried away by describing my emotions that I was distracted from the story of how everything really happened …
And it was in October 2019. We were returning from a photo trip in the Aktovsky canyon. On the way, we picked up acquaintances (quite by accident), and the whole company rode and talked noisily. For complete happiness, the climactic photo session was not enough. So that there was a magical sunset on the banks of the river and in the rays of the golden sun, the silhouette of a naked girl in the backdrop. Pablo dreamed about it that day.
We were only about 50 kilometers away when suddenly Pablo saw this magical place. We turned off the road, and a river with mirror-like water opened up in front of us, tall green reeds of human height, the opposite bank in the haze and, of course, a golden sunset!
The green dress was perfect for this photoset. My transparent and loose dress, I took it off with ease and remained "in what my mother gave birth to". 5 minutes of the photo session "Nude" and the sun went down …
50 meters away from us, the highway was noisy, cars were racing, and even though we were in full view, at such a speed hardly anyone noticed a girl walking naked along the river bank 🙂