Well, first of all, this is a very big photoset! 🙂 Joke. It's not about the "size" of the photoset.
I am Pablo Incognito – creative photographer, amateur, enthusiast
I photograph in "delicate" genres: Nude, Glamor, Pin-up, Burlesque.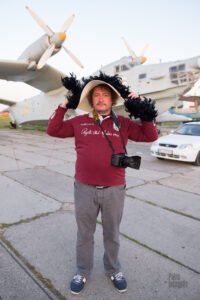 Today I am 49 years old, of which more than 19 years I have been doing what I love — photography in the nude genre. Of course, all this time I earned from advertising, announcements, design and printing.
But I still love "delicate" photography. I am so serious about this activity that I want to do it only creatively, exactly as my "man's" soul dictates — interesting and passionate!
About the price. Of course, if a representative of some good business contacts me and asks me to do a nude photo advertisement, I will start the conversation with a larger amount. For example, $ 2,500.
And the larger this figure becomes, the more responsibility I will have before the customer for my work.
But for now I'm talking about an ordinary (as far as you can call it) photoset…
So, as I see it all:
Acquaintance
Only when I feel and recognize my future muse-customer better, I can start photographing her. I want to practically fall in love with her, because I am a man 🙂 , only then anyone who sees these photos will want to fall in love with her too!
Training
Body, soul, and image. I am for naturalness. But, sometimes ladies prefer to try themselves in a role that is inaccessible to them, or something… This is discussed. Queen – let it! A girl with a motorcycle… why not!.. But! The body needs to be prepared ideally — muscle tone, massage, without sunburn marks (traces of linen before a photoset are out of the question!).
Hair, light makeup (I prefer light makeup so that the girl does not notice it, such as a tight corset — just to emphasize her appearance).
Filming location or interior — it is better to go in advance, see if everything is in order, light, decor, etc. Outfits! Oh, these outfits. In the "nude" genre, they play no less role than in the portrait. To see a naked beauty, you must first undress her. And in the end, how great it looks afterwards! There should be more outfits than planned. Just in case. And shoes (options). And accessories, too, options… All this is important!
Shooting
On this day, nothing else is worth planning. Like a wedding, for example :). In one day I like to be in time and come to the place, and shoot everything, and try a few more places (and images, perhaps), and return to my "base" ("merge" the footage and skim through it).
I also like to highlight a few interesting shots that I accidentally noticed (out of 2–4 thousand shots in a few hours), "develop" them and share them with the customer (customer)! Of course, if the customer has too much energy and desire to be photographed from early morning until late at night — please! I have enough strength and "film", besides, I often work with one or two colleagues (the second photographer from a different angle, video backstage). Only it will already cost, for example, 1000 bucks! 🙂 .
Working moments from the shooting, filmed on the equipment that was at hand (please do not confuse with samples of my work):
Result
Lots of pictures to "see". Dozens of pictures to "print". A couple of ideas for photo calendars, posters and more. In short, it is discussed "throughout the play".
Timing
I am for fast terms. In a week you will get a lot, but not everything, although I will be busy with you all this time. You will receive everything in two, maximum three weeks (it is better not to approach the creative process by "running"). Although I do not quite understand my fellow photographers who sometimes "make" the newlyweds wait for 6–12 months after the wedding 🙂 — maybe this is how the value of the work becomes more, like cognac 🙂 .
A responsibility
Nobody will ever see your nude photos except you, unless, of course, you yourself want to. Confidentiality is the main thing in my delicate art!
But, from experience I know, when a muse sees how beautiful and attractive she is in the photo, she always wants to share her joy and brag to her friends and not only 🙂 .
Together we decide to place some photos at my next exhibition or in the calendar, and for this you can choose a photo where you are incognito!
You just get to know me, you will see everything for yourself!
P.S. The cost, as well as the fact of payment for my work in general, is discussed in each case separately. The purpose of publishing this material is just to show my attitude towards working with the customer. Creative ideas are different, there I completely "command the parade"! I do not take on all orders, alas — some "tasks" are simply not interesting to me (I hope you guessed what I mean), and I do not take pictures of all the girls. If I see that something will work out for us, I "light up", if not, then I step aside. That's what I am. It can be different 🙂 🙁 😉
By the way, "500 dollars" is, of course, for shooting in Ukraine.