I will make a reservation right away, these are my subjective thoughts based only on my own experience.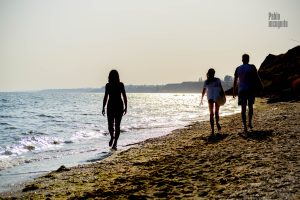 Surely every woman has her own ways to increase her self-esteem… My method is photo shoots in the style of "nude", "glamor" and "pin–up". It is not necessary to undress completely. You can be seductive even in a sheath dress. The main secret is to "flirt" with the photographer at the time of the photoset. Of course, it's easier for me, because my Pablo is my husband, but if he were a "stranger" photographer, I would imagine my husband or loved one in his place, flirt, seduce, beckon him…
If the photographer is a master of his craft, then it is safe with him. I believe that while shooting "glamor" and "nudity", the photographer does not have the right to invade the personal space of the model. About touch can not even be considered. We are all intelligent people, we have a good command of speech and understand words. The girl should feel safe. Only under such conditions can she relax and open up. The photographer, of course, can tell the models how to become, where to look, but Pablo prefers to capture the moments when the poses are natural and the character of the girl manifests. He loves movement, so he does not build a frame, but simply makes a lot of frames.
Also, self-esteem raises sunbathing exclusively on nudist (naturist) beaches. True, they are few. Rather, even very few, but you can find Google to help you;) (you can also ask Pablo, he will tell you). So, these beaches are the safest and most democratic place for outdoor recreation. Even if you are shy, no one will blame you if you are in a swimsuit. But after 5 minutes you yourself will want to "pull it off", looking at naked women who "melt away" from the pleasant sensation of a wet body, evenly drying out under the gentle sun. They are not worried that the swimsuit dries for a long time, and because of this, the chest and priest freeze even in the wild heat. They are not bothered by the thought that a swimsuit would be good to replace with a dry one, in order to feel more comfortable. And, to be honest, these women practically do not suffer from "female diseases", whatever the "respected British scientists" say that ultraviolet light harms nipples and other parts of the body. The most important thing here is to observe moderation and hide in the shade when the sun is at its zenith, that's all!
The most important bonus is a perfectly tanned body without a trace of a swimsuit. You probably noticed when you look at a wonderful photo of a cute naked girl… A wonderful story. Great photo. And here the eye catches white spots on the body, and you immediately lose interest, because light spots from a swimsuit spoil even the most beautiful body…
I have been sunbathing on nude beaches since 1994. The first time it was in Odessa (beach near the sanatorium named after Chkalov). This beach has always existed, even during the Soviet era, and even, according to old–timers, even under the king too! Now there is "nowhere to fall an apple." Not only Odessa residents sunbathe on it, but also guests of the city. We and our friends often go there. It is comfortable, clean, safe there (I repeat, because it is very important!). There are no drunks (people, of course, drink beer, low alcohol and nothing more), they don't litter them, they clean them (they even have their own infrastructure — a cafe whose employees take care of the comfort of others). People come there with their whole families, with children, in the company of friends… I got direct advertising (professional deformation, apparently the advertisement is already in my blood).
There is still the same beach in the city of Yuzhny, near Odessa. It is less crowded, and it is necessary to tram him for one and a half kilometers along the edge of the coast, but then it is quiet and calm. Pablo Incognito sometimes even goes there with his muses — he teaches sunbathing "right". He accustoms, so to speak, of the good, because he categorically does not accept traces of bathing suits on the body.
And finally, the nearest place is in our city at the very end of the spit, on the Alluvium. A small piece of sifted sand beach. The regulars of this wild little beach — very nice and friendly people, keep order. True, the quality of river water in the Bug estuary leaves much to be desired, unfortunately!
By no means do I urge you to "do as I do." I want you to think and understand what exactly will help you raise your self–esteem. Learn to accept and, in the end, love yourself. Girls — you are beautiful!
In the photo (2019) — I walk past a happy couple who is returning from a nudist beach.