Exactly on this day, 28 years ago, Iren and I got married. And it was my best day!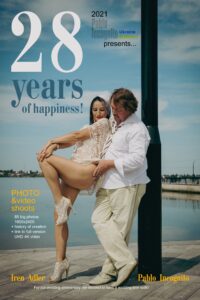 Today, August 27, was my 28th best day. Because I can't even imagine myself without her.
This photoset is 14+. There is no naked nature here. But we shot a lot of interesting photos and videos today. Wait a bit and we'll get to them!
There will be a more frank version!
Thanks for the comments!
---