In Mykolaiv there is a deserted peninsula of Alyaudy, where we went for a walk before sunset.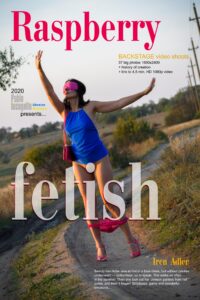 Beauty Iren Adler was at first in a blue dress, but without panties underneath 🙂 — bottomless, so to speak. She walks so often in the summer. Then she took out her crimson panties from her purse, and then it began! Striptease, game and wonderful emotions 🙂
P.S. Write comments, thank you very much for it!
---
Muse, costume designer: Iren Adler
Producer, idea, director, location, photo, video, video editing, photo processing: Pablo Incognito