She is fishing with a net,
and the bait is beauty!
She will fool anyone
and will catch like a cat!

Female! She is beautiful,
dodgy, strong,
or affectionate, playful,
or mad, but free!

But there is no better in the world,
means for catching a man,
than a girl from Ukraine
who will catch him for sure!

© Pablo Incognito, 16.06.2021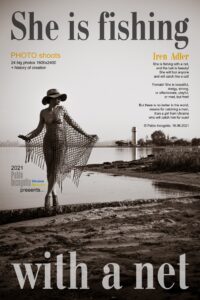 P.S. Write comments, thank you very much for it!
---