We took this photoset by accident, like many of our brightest and boldest photo stories. Such a specificity of our creativity – you never know what will turn out in the end.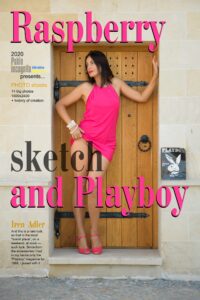 Odessa is a pearl by the sea, the capital of the southern region of Ukraine. It is bright, contrasting and welcoming. I adore it for its many original and spectacular locations. You can be in the same block all day and shoot dozens of scenes that are unlike each other.
On this sunny warm autumn day, we went to Odessa to take several series of photos and swim in the sea. My old friend, a very impressive stately tall lady, went with us. We have been friends with her since the distant nineties, when we were still models in a modeling agency at the then flourishing sewing enterprise "Evis" where they sewed stage outfits for Philip Kirkorov and Alla Pugacheva.
So, my friend decided to "get out of the comfort zone" and try herself as a nude model. She was in this capacity for the first time. And, I must say, she did well. Watching her during the photo shoot, I saw how she reveals herself, how she gets rid of the opinions imposed by society … She became a free and self-confident woman before our eyes. I am very happy for her!
One of the locations in Odessa was planned for us – the Vorontsov Colonnade. We shot a coupled glamorous photo shoot – me in a bright crimson short dress, my friend in a bright yellow long dress. Against the background of a blue clear sky and ivory columns, two smart girls looked simply gorgeous!
When we decided that the photo session was over, I saw a cute little door in the wall of the building. I could not pass by. I suggested to Pablo to make some shots, suddenly something will work out. I looked around, there was not a soul around. And this is a rare luck, so that in the most "tourist place", on a weekend, at noon — such luck. Since from the accessories I had in my hands only the "Playboy" magazine for 1989, I posed with it 😉 .
The classics of my nude genre are flashing in public places. I performed them. And I'm sure it turned out to be a mini-photo-nude-story 🙂 .
P.S. A couple of days later, when we met with a friend for a cup of coffee, I asked her about her impressions of our little nude adventure. She answered in one phrase: "Now I have one less complex!" This is the biggest reward for our creativity, which Pablo and I consider our mission – to help girls feel brave and desirable, and their men – to admire, admire and love them for their beauty and courage.

P.P.S. If my friend decides to become Pablo's muse, then soon you will be able to admire her gorgeous photographs in the Glamor and Nu style with delicate flashings. So far, a friend's photo is in her personal collection.
Thanks for the comments (see under the photoset)!
---