As the exhibition day comes to an end, the muses suddenly appear, parading between the stands with nude photographs….

It's the most beautiful sight, and the most important thing is to be able to photograph it in time for you to believe it was real!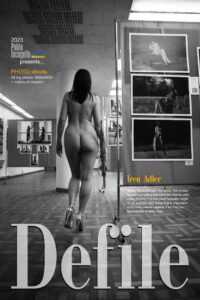 My photo exhibition «Street flashing» (spring 2023) at the House of Cinema in Kyiv lasted two weeks. During this time, many guests came here, bringing with them the most valuable thing — communication! Communication about relationships, about art, about photography, and about cinema!
P.S. Write comments, thank you very much for it!
---