In fact, I wanted a yellow photoset in a rapeseed field, but it turned out purple in a summer cafe…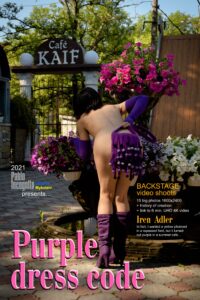 This penultimate spring day is warm and sunny, and in just a couple of days, on June 1, 2021, the weather will turn bad — it will rain for a week and the temperature will drop to +11 Celsius.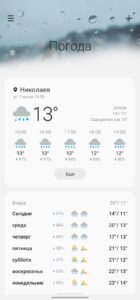 But it will be later! In the meantime, today, May 30, 2021, we got up early, got ready and drove first to the poppy field, where we shot several nice photosets, and then rushed to the rapeseed field! A week before, Pablo had photographed a girl in this field, where the yellow flowers are almost human–sized with large inflorescences. Beauty, in a word!
And now we are approaching the cherished place. Turning the track. Pablo says: "Look at this beauty!"… And there is an ordinary green field. The rape has already faded. All bloomed. Not a single yellow flower on the field 🙁 !
We turned around, and, glancing at the clock (9 am), decided to look into the outer courtyard of our friend's summer cafe, who constantly invites him to photo sessions. He just really likes our photos!
In winter, we have already filmed several scenes in this cafe:
I always take a few spare (unplanned) outfits with me, in case we unexpectedly meet an interesting location or come up with a crazy idea… So this time my purple image of three things came in handy: boots, gloves and a handbag. It was in perfect harmony with flowers and wooden arbors.
The cafe will open as early as 10 am. There are no visitors. And the owners too… Access to the summer courtyard is almost free (you need to know where you can enter 🙂 ). We used this entrance. And this is what happened …
Enjoy the riot of colors! Get a charge of positive emotions!
P.S. Write comments, thank you very much for it!
---
Muse, costume designer: Iren Adler
Producer, idea, director, location, photo, video, video editing, photo processing: Pablo Incognito