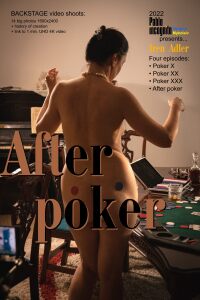 A game of strip poker… And a nude photo session at the same time.
I'm naked.
I lost.
Or did I still win?
If we count 4 "hot" episodes as a win:
… then not only I won, but also you, our viewers. Watch all the episodes if you haven't seen it yet. We are waiting for your comments!
Text — Iren Adler
---