A Nude photo session with a transparent fabric — you always get a light and delicate look.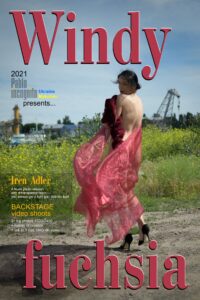 This photo shoot took place at one of Pablo's favorite locations — Kabotazhka. This area with a magnificent backdrop of port cranes and ships is loved not only by photographers of different styles, but also by couples in love who arrange "dates" 🙂 in cars overlooking the harbor.
I love sheer fabrics! They can replace any outfit. And if you are lucky with the wind, then with the help of fabric you can create an incredibly airy image of a fairy.
There are a lot of fabrics in my stage wardrobe: different colors (white, orange, raspberry, red, gold, brown, black, green, turquoise), different lengths (from 1.5 to 18 meters), with embroidery, with prints, with fringe and beads. And there are even two real Indian saris 🙂 My collection is constantly updated thanks to the gifts of our fan club 🙂 Thank you, friends!
P.S. Advice! If you want to create a romantic look, but are a little shy about being photographed completely naked, buy a piece of transparent fabric. You can cover yourself with it and feel like you are "in clothes", this will add confidence to you. And the photos will turn out magical, I guarantee!
Text — Iren Adler
Thanks for the comments!
---