When I woke up next to Iren, I knew I wanted to photograph her here…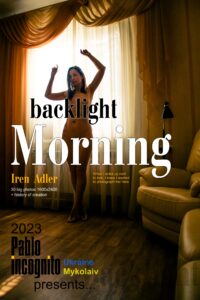 The war going on in Ukraine scattered the people who lived here peacefully all over the country and all over the world. Our family is no exception. It so happened that now we cannot see each other every day…
And so my dear Iren came to me for a few days! Of course, I am very happy and confused! I have a romantic mood, almost like I used to, when we were 18… 20… or 25 years old!
In the morning I woke up a little earlier and saw this wonderful morning light in our room. And I thought that here you can take some wonderful and sunny pictures. I waited for my Iren to wake up, and this is what we got!
P.S. Write comments, thank you very much for it!
---