September 2020. Sunny day.

Odessa. Nudist beach near the sanatorium Chkalov.

Heat!..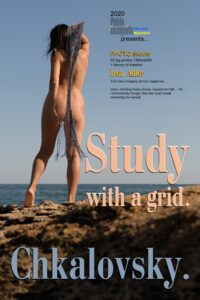 This time a tragedy almost happened…
Irene, climbing these stones, slipped and fell… Hit… I immediately thought that she could break something for herself. 🙁
But Irene got up and demanded to start a photoset! She said that nothing hurts 🙂
The next day, it turned out that Irene, thank God, did not seriously damage anything. But this injury made itself felt for at least two more weeks 🙁
This is what muses are capable of for the sake of His Majesty the Art!
Bravo, my Iren!
You are a strong woman!
Thanks for the comments (see under the photoset)!
---